Currently listening to:Miss the misery by Foo Fighters
Status:Nostalgic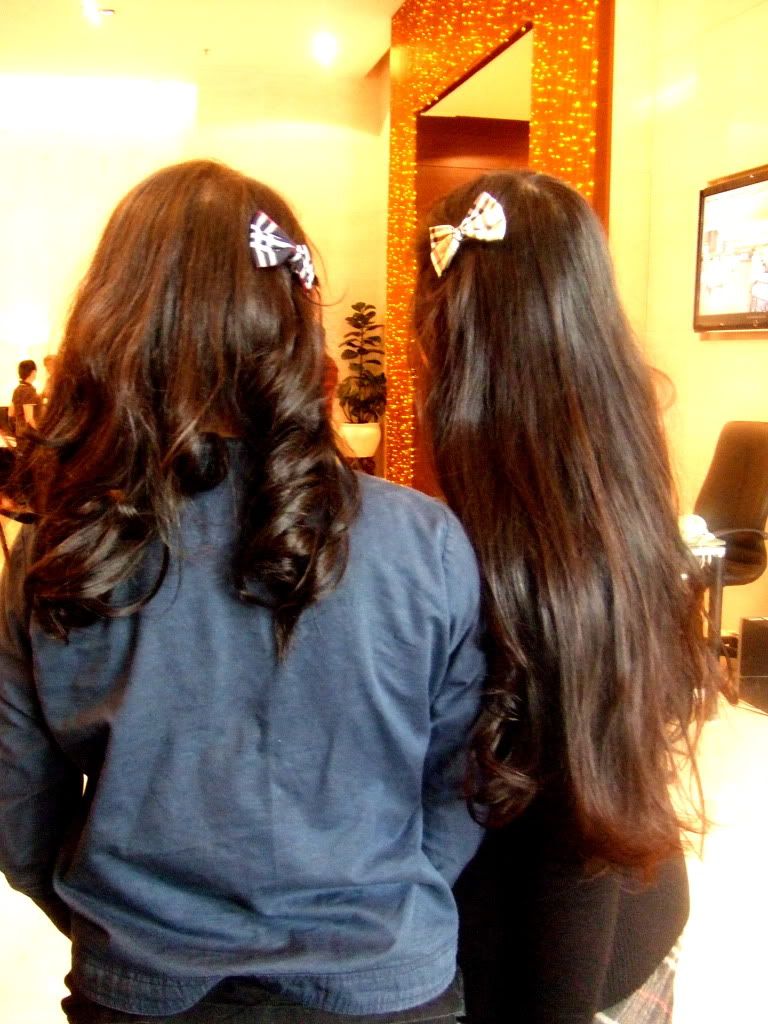 Hi Guys
So,i did say that the thousandth post would have to be something pretty special, because its not everyday you hit a thousand posts. (Actually it took me monkeydoodlezshizzles long to reach a thousand posts because i kept shutting down my blog in sec one two and three because i didnt like the url names or whatever, and then when i realised you could just change the URL i felt kinda stupid. oh well.)
Yeah well anyway, I'm taking Youtalkitype's millennium to announce that im shifting (i did mention change in my previous post didnt i) and from now on you can find me at
Taaaaaa! Will still be keeping this site here, for, you know, memory's sake. Truth be told i was really, really reluctant to let go of the youtalkitype handle because i like it so much but oh well. Jemmawei.com has actually been up and running for awhile but i was fixing the coding (I am CSS Noob #1 and it drove me utterly insane and also because of the importing some of the older posts have really large fonts now AND SOME OF MY OLD POSTS DISAPPEARED so annoying wth ) and waiting for the thousandth post here to announce it.
K rest of this post on jemmawei.com
I feel so strangely nostalgic. Youtalkitype: its been a really good few years.
—————————————————————————————————
OHKAY
Tuesday night's The Script concert with mavvybb was reminiscent of .. okay i was going to say our teenage years, when i realised that we are still teenagers.
..Should i be worried.
Anyway. Braving the rain and sneaking around and screaming out lyrics and singing along at the top of our voices spazzing when the band came out and oh-
when i heard the opening chord of The man who cant be moved i swear i nearly died.
Ladies and gentlemen i have heard the man who cant be moved lived i can die with no regrets now.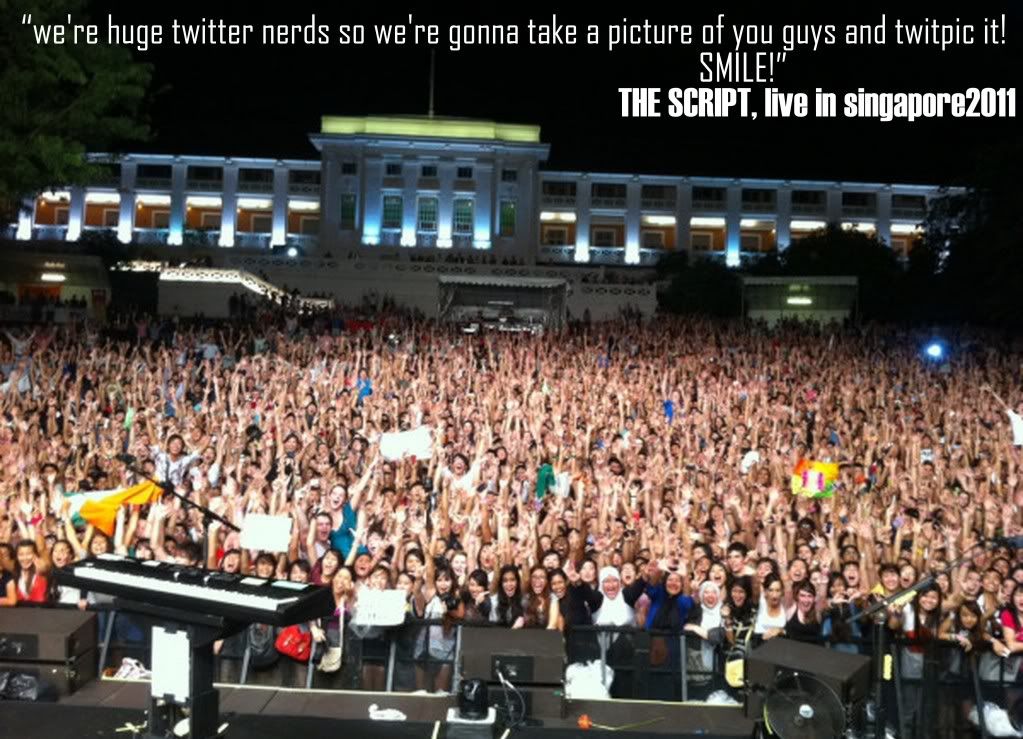 Denny: "We're huuuge twitter nerds so we're gonna snap a picture of you guys and twitpic it later! SMILE!"
Naturally, the crowd went wild.
Photocredits: Rachel. Mine all turned out kind of blurry cos we were further back.
Videos grabbed from youtube.
Gina's recording of The Man Who Cant Be Moved (personal favourite) http://www.facebook.com/video/video.php?v=10150169193358457&comments
That night, while mentally thanking God that i didnt wear heels and screaming till my throat almost gave and laughing with abandon at how ridiculous we were, almost close to tears because my all time favourite song the man who cant be moved was playing, live, and being amazed at just how on form the band was, i whispered into the night i love you thank you thank you so much
woke up this morning with The Script withdrawal symptoms and Danny's voice still ringing in my head.
It all seems so surreal now.
x
♥Jem