Currently listening to:Corner by Allie Moss
Status:MY NAIL BROKE. DAMNIT.
So! Gennifer/Genn also known as Smurf #1 turned eighteen yesterday!
I dont think it really hit me until halfway through the surprise party (obviously after the surprise) that this teeny girl could be eighteen and i suddenly yelled out without warning WAIT WHAT YOU'RE EIGHTEEN OMG and they were all like, yeeess… that is why we are here.. celebrating her birthday…the eighteenth one..
Sigh.
He so excited He so excited Gonna have a ball to-day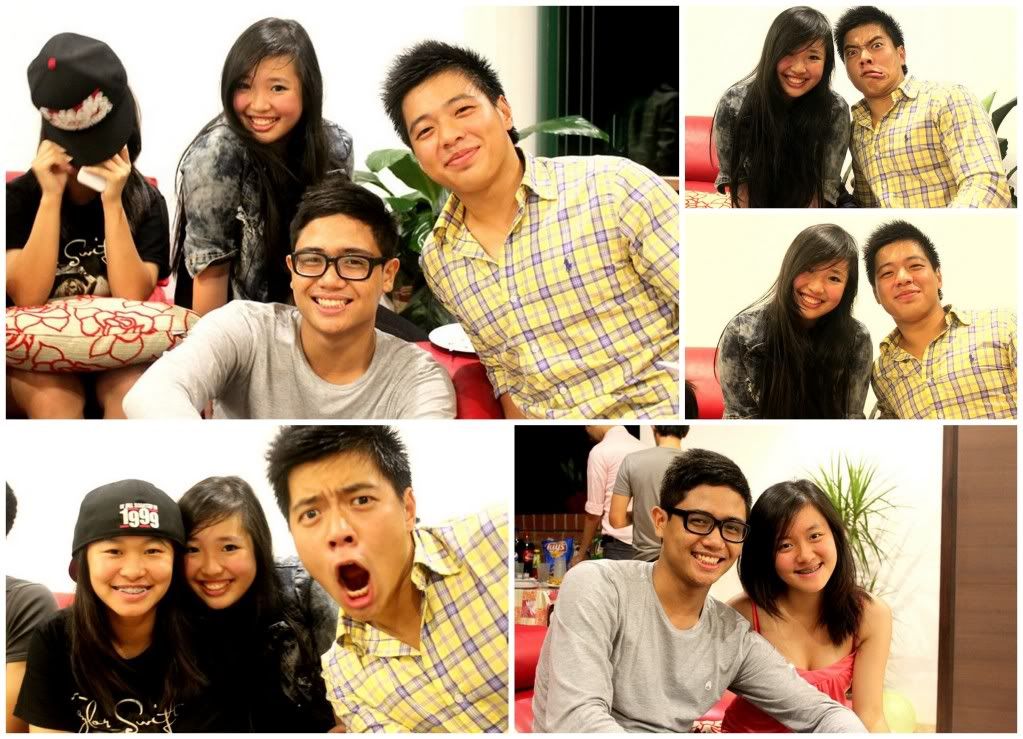 Tang wai your mouth so big.
Cake lighting/cutting:
I must be getting too old. I don"t recognise half the people there.. okay more than half. And they're only a year younger than me!
Anyway, happy eighteenth Gen!
BEING EIGHTEEN IS PRETTY DAMN AWESOME.
Loveeee
That is all.
(brain not functioning today need to crash need to crash need to-)
x
♥Jem